Best hotels with airport transfer in Western Mandalay
Our top picks
Lowest price first
Nearest to
Best reviewed
See all
Golden Dream Hotel
Western Mandalay,Western Mandalay - View on map
"This hotel was value for money for Mandalay in low season. The location is a bit off the beaten track, and like all of Mandalay, is a bit noisy, but at least the noise isn't car horns. You have to walk through a busy market to get to and from downtown and also there is a morning market directly opposite the hotel. But the hotel has double glazing which helps to cut down the noise and heat. Breakfast is great and desk staff will help you with transport for the same price as buying tickets direct from the bus company. All staff are very kind and helpful. We stayed there a total of 10 days and were sad to leave. Also, we work online and were happy with the speed of the wifi there."
Show more
See all
Hotel Boss
Western Mandalay,Western Mandalay - View on map
"My girlfriend and I stayed in the Boss Hotel for 6 days (cause of the water festival). The hotel is really nice, staff very helpful. Room is not that big, but clean and comfortable. The only negative point is the bus agency they are in collaboration with. 15.000 kyats per person for the shuttle bus (Mandalay - Inle Lake). No space for the baggages, so we did 7 hours of bus with our feet over our backpacks, so knees in front of the nose, squeezed like sardines. I hope they will collaborate with an other bus agency. Anyway the experience has been really nice, so we totally recommend it!"
Show more
See all
Mandalay Karaweik Mobile Hotel
Western Mandalay,Western Mandalay - View on map
" the staff is wonderful treasure of karaweik mobil hotel, from receptionast to bar tender and breakfast waiter, they are just amazing and caring. They showed us the way, hire the taxi driver for whole day with a reasonable price, taught us how to use"thanaka" which is a tranditional skin cream in myanmar.Even one staff even brought us a tranditional breakfast...anyway there r too many surpises since we cheked in the floating hotel. and of course ,the outlook is truely amazing, u will definately love it even when u arrive at night , the first scene you see on the river is this masterpecie. the breakfast is also nice for us. oh yeah,and the room, another surprise, with a special balcony on the deck, though there r too many moze so we didnt go out there, yet still, amazed me. karaweik mobil hotel is really out of my expectation , and it became a shining point inside of my mandalay trip. Truly recommend this one if u ever come to Mandalay."
Show more
See all
Htal War Hotel
Western Mandalay,Western Mandalay - View on map
"Great place to stay, great value. We were a group of 11 who spent 3 nights there. The owners run the hotel and live on-site. They are amazingly helpful, kind, generous, and welcoming. The hotel is located in a part of Mandalay that's mostly local and that's what we were looking for because we didn't want to stay where we would be surrounded by foreigners and tourists. Member of our group walked the streets at night in small groups and solo with no safety concerns. If you want to experience the real Mandalay, stay at the Htal War hotel. (BTW, the name "Htal War" is pronounced "tall wah" and means very beautiful in Burmese and has nothing to do with war in the typical meaning in English.) When I return with another group, I'll definitely stay here again. "
Show more
See all
Royal Tulip Hotel
Western Mandalay,Western Mandalay - View on map
"We enjoyed the big room. The hotel is not located in the center of the town, which is both an advantage and an inconvenient."
See all
Grand Park Hotel
Western Mandalay,Western Mandalay - View on map
"we thought this is a 4 stars hotel turn out it was like a 2 stars, the bathroom had soap scum on the walls. The breakfast is by far the worst breakfast i have even experienced. The mini bar was "hot" and most of the plug/powerpoint the room is not working. The staff can't speak English. The best part is cafe downstair they serve a very good coffee. (5aud for ice coffee) but it was good"
Show more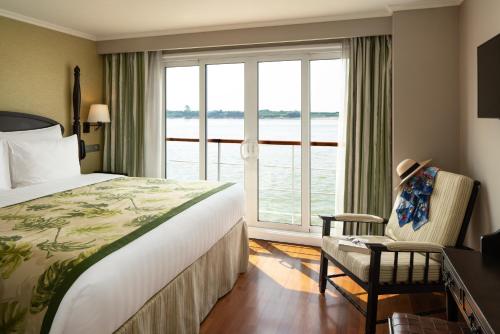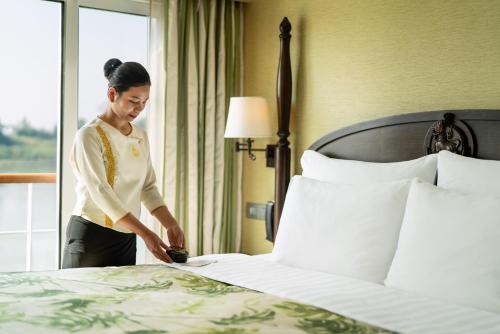 See all
Discover the neighborhoods of Western Mandalay
---