Hotels with bar in Phanom
Our top picks
Lowest price first
Nearest to
Best reviewed
See all
Khao Sok River Home Resort
Phanom,Phanom - View on map
"We had a 4 night stay here and we enjoyed every bit of it. Facing a river and secluded in a nice and quiet area, this resort is a great place to enjoy the sounds and view of the jungle without going very far. The room and resort restaurant were very well designed for a relaxing feel and they are very clean. Our hosts Kate and Alex spoke very good English, Thai and Russian. They are very nice people and they were a pleasure to converse with. They are also very hard workers. Working 7 days a week to keep resort running! They even got me band-aid/antibiotics when I had a minor cut. Tours can be booked through the hosts. The 1 day Cheow Lan Lake tour is highly recommended. Beautiful scenery boat tour, lunch on floating house, swimming, kayaking and trekking through jungle/river cave with an English speaking guide. Make sure you have a good pair of water shoes with good grip! Mud gets very slippery. The tour have some for rent if needed. Highly recommended! Excellent hospitality."
Show more
See all
Anurak Community Lodge (SHA Extra Plus)
Phanom,Phanom - View on map
"We booked the Anurak Community Lodge primarily because it is pet friendly and allowed us to bring our dog along. The staff were excellent even providing a birthday cake for my wife. The accommodation was well maintained, everything worked perfectly, and clean. The view of from the windows was enough to keep you entertained from Squirrels to Bats to various bird life, no need for a TV! We ate at the restaurant every evening and were well looked after. Thank you for a really wonderful stay."
Show more
See all
Khao Sok River Lodge Hotel (SHA Extra Plus)
Phanom,Phanom - View on map
"We had the best 2.5 days there. Felt like home because of the friendly staff. We went on some great trips. And the rain just made a break from pouring down while we went on the lake and the half day canoe trip. Our old uncle feel on the boat and needed medic assistance. They took very good care of him. The only bad thing about the hotel was that the food was lack of taste.. Except for that it was all wonderful. "
Show more
See all
Tree Top River Huts
Phanom,Phanom - View on map
"unfortunately we stayed there only for one night.and that is because we realised that it was beautiful.the hotel is really good and definitely a value for money.the room was really good ant the place is clean with a helpful staff.the best thing about this hotel is that it is situated in a place where in five min.you can access the most important things of the area.there is a place you must definitely see and visit which is called the monkey swimming hole.it has a fantastic restaurant there.as for the other stuff you ll get money exchange shops next to you,food,rental motorbike shops,bars not so many cause that is not the attitude of the place and travel shops where you can take safari trips or river trips..value for money hotel."
Show more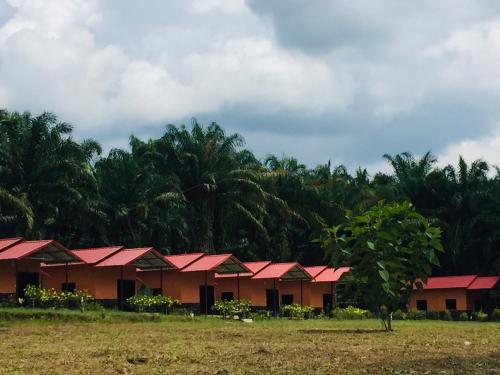 See all
Khao Sok Evergreen House
Phanom,Phanom - View on map
"A couple owns these jungle bungalows and they are exceptionally warm. By far the best service,(among many good hotel services) during my trip to Thailand. The food is great, too. The rooms are very cheap so I don't think you can complain, but my room was built onto a tree. There were two rooms, and they shake whenever the person staying next door comes and goes--also not their voices come through the very thin walls. It really didn't matter too much, since I really liked the couple staying next door and was out in the jungle almost all of my stay. "
Show more
See all
Khao Sok Silver Cliff Resort
Phanom,Phanom - View on map
"Ok, first of all, I want to express all the thanks in the world to Karen, the owner, who made our stay extra special. Karen really makes you feel right at home and is so helpful with any tours and excursions you want to book. She helped us book the overnight lake adventure and we had such an amazing time. Karen let us borrow some items that we didn't have on hand such as a waterproof bag, towels, and a headlamp which was very nice of her and was great at giving us advice and recommending a great massage parlor where we got such great Thai massages that we went back for seconds :) A little bit about the location and the grounds. The resort is located down the road from where all the hustle and bustle of Khao Sok is happening. Luckily, Silver Cliff offers the use of bicycles for free if you want to ride on over. I think the ride took about 15 minutes. If you don't want to ride the bikes, then one of the staff members can give you a ride into town. While you're in town you can rent a motor bike if you want but we decided to just get a ride and then a taxi back when we felt like going into town. The resort itself is beautiful and peaceful and surrounded by nature. There are dogs and one little cat that reside on the grounds. We love animals so that was a bonus for us. One day we just stayed at the resort reading and relaxing and eating the delicious food that they serve in the common area. Honestly this place was a little piece of heaven for us and we are so grateful for the time that we got to spend there. We would recommend this place 100%. "
Show more
See all
horizon khao sok resort
Phanom,Phanom - View on map
"Very nice and helpful staff and an incredibly stunning view. The location is about 5 miles from the park so you need your own transportation to get there but they loaned us their motorbike for free. Breakfast came with the room too. The bed was very comfortable, it was a really nice room."
Show more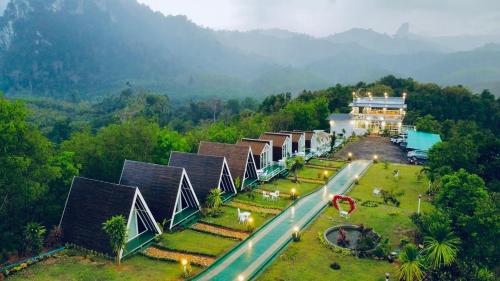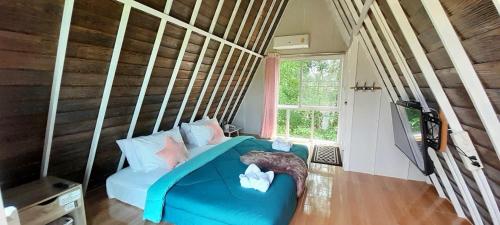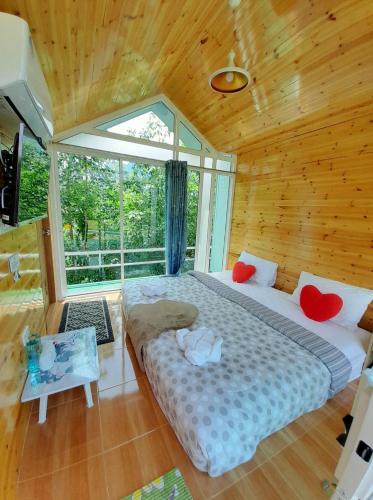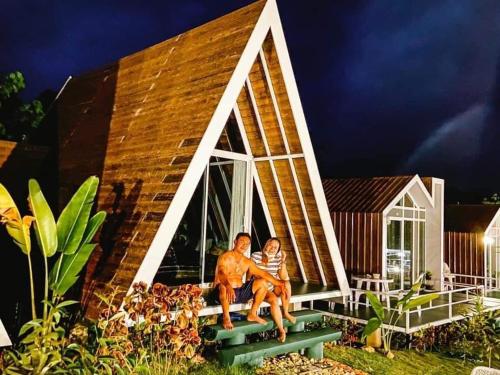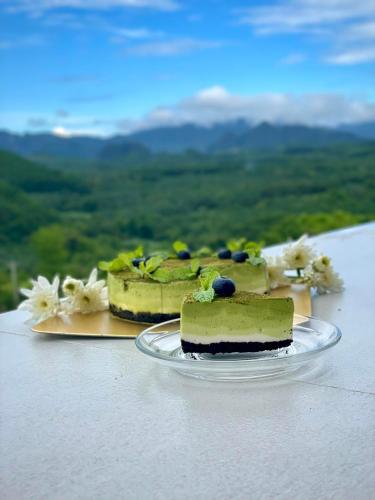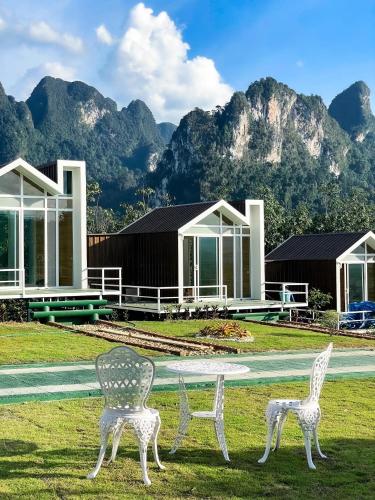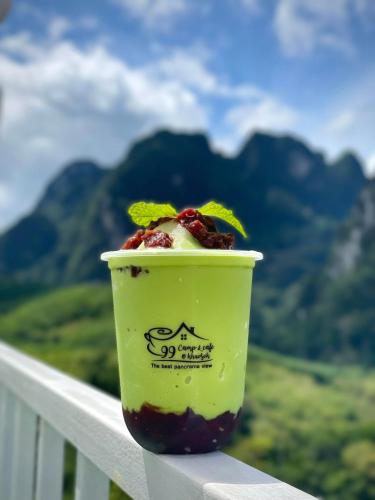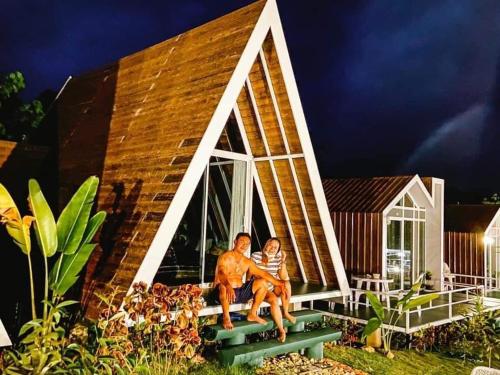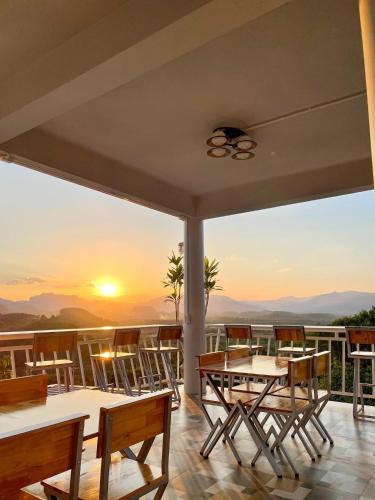 See all
Discover the neighborhoods of Phanom
---