Hotels with BBQ facilities in Eastern Mandalay
Our top picks
Lowest price first
Nearest to
Best reviewed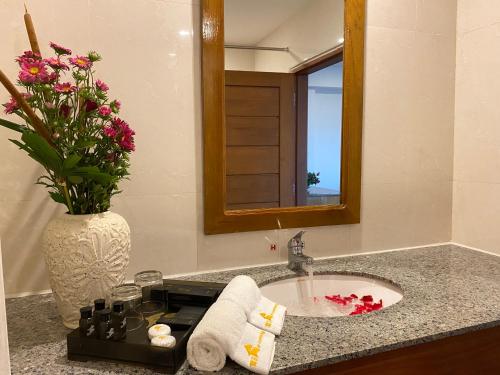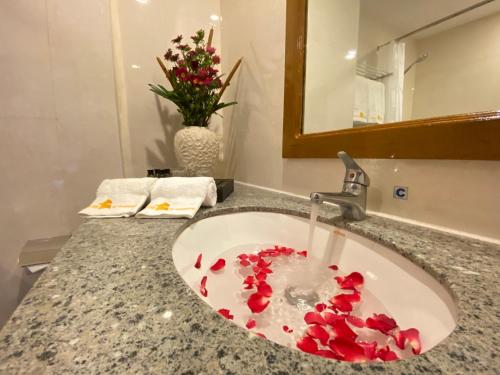 See all
E-outfitting Golden Country Hotel
Eastern Mandalay,Eastern Mandalay - View on map
"My first local trip in this year since Covid 19. E outfitting applied health prevention measure well. If you would like to stay the hotel with outdoor swimming pools,gym and restaurant within city areas, E outfitting will be very few of them and you can chill with those facilities. Almost 24 hours tea house is also just beside this hotel. Chills and enjoy!! "
Show more
See all
Hotel Rich Queen 59 Mandalay
Eastern Mandalay,Eastern Mandalay - View on map
"We had a very good time in Mandalay also thanks to our stay at The Rich Queen Hotel in the north-east side of the city. The family-run hotel is modest but clean and cosy, decent rooms with clean towels and sheets everyday. The shower might turn miserable, especially at upper floors level, but just need to ask the staff and they will sort it out quickly. Breakfast is good and the staff always looks after your needs and requests with responsiveness. The distance from downtown is easily coverable either by bicycle (15mins) or motorbike which are always available and in good conditions. We actually enjoyed being away from the crazy traffic of the center not just because the hotel is very peaceful but also because it is conveniently located for visiting both the north-east area off the fortress walls as well as the western one. There are a few nice restaurants in the area, some just 5 mins away from the hotel on the 26th streets, but once we were really exhausted and asked for dinner at the hotel: the staff and service was so quick and good, the food simple but delicious so we decided to go for this option again and again! This gave us the opportunity to connect with the family members and exchange basic English conversation which was fun! Highly recommended. Giada & Matteo "
Show more
See all
King Park Hotel
Eastern Mandalay,Eastern Mandalay - View on map
"I think this is a 3* hotel and as such represents good value. All the staff from the bell boys, front counter, maids, restaurant are extremely friendly , polite and helpful. The Western breakfast is the usual half-hearted attempt in SE Asia, but the restaurant does offer great local evening food at a decent price if you couldn't be bothered to go out. You have to be patient with the hot water! I am a walker and found this place close to most attractions. The palace is about 35/40 minutes, the hill about 1.20 hours. There are some good coffee shops and restaurants within 15 minutes, a few massage places and a brilliant rock bar (Yep, I'm old rocker!) - The Rock Gastro bar (Google it), very reasonable drink prices. The music is not heavy!"
Show more
See all
Celia Hostel Mandalay
Eastern Mandalay,Eastern Mandalay - View on map
"It was my first time accommodating in a hostel and it has been a more than pleasant stay at Celia Hostel Mandalay. The rooms were clean, beds were comfortable (we slept like a baby every night) and the management of the hostel was extremely friendly and helpful. They were generous with answers from our endless questions since it was our first time in Mandalay. The location is easy to find, convenient and it is close by Mandalay Hill which is less than 30 mins with a Tuk Tuk ride. There is also a traditional Burmese restaurant just opposite the hostel. I strongly recommend this place to anyone who is new in Mandalay and looking for a value for money stay! "
Show more
See all
Sakura Princess Hotel
Eastern Mandalay,Eastern Mandalay - View on map
"Very nice hotel. It would be nice if they would offer free water bottles like other hotels. They have something like "designer water" bottles and charge customers for consuming. They should just have regular water bottles (like Alpine, Oasis, regular brand) in a fridge. The weather is hot, people need cold water when they get back to the hotel. Putting some fancy water bottles and charging the customers is just a trick to get more money. Fairly new hotel so it is nice. Encounter some mosquitos in a common area. To be fair, it is hard to keep the mosquitoes out of the buildings in Myanmar where people are getting in and out all the time."
Show more
See all
Rupar Mandalar Resort
Eastern Mandalay,Eastern Mandalay - View on map
"Our stay at the Rupar Mandalar Resort was glorious. It provided a comfortable, peaceful and enchanting setting in which we were able to relax after long and exhausting sightseeing excursions in the heat. The staff were friendly and ready to put themselves to any trouble to make our stay as comfortable as possible. The hotel was as much a highlight as the sites in and around Mandalay."
Show more
See all
Golden Country Hotel
Eastern Mandalay,Eastern Mandalay - View on map
"Hotel mainly booked by locals. The rooms are functional and a bit old. But for the price I have no other claims. The breakfast buffet has lot of choice. Pool, small gym and bar outside are ok. The entire staff is very friendly and accommodating."
Show more
See all
Silver City Hotel
Eastern Mandalay,Eastern Mandalay - View on map
"Hotel with a good level of services, staff is kindly and the elevator is quite modern. Rooms are clean and comfortable. Is quite near to the station but nothing else, around the hotel there is nothing to do (the center is about a 2 km walking)"
Show more
See all
Discover the neighborhoods of Eastern Mandalay
---