Hotels with bicycle rental in Sunrise Beach
Our top picks
Lowest price first
Nearest to
Best reviewed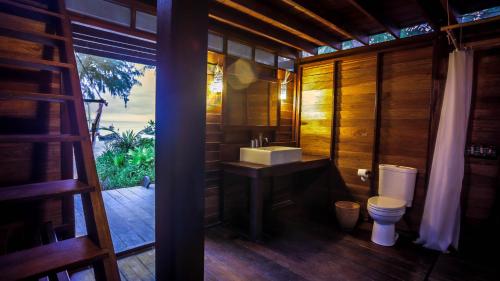 See all
Castaway Resort Koh Lipe
Sunrise Beach,Sunrise Beach - View on map
"My stay of 3 nights in Sea View Bungalow was fastastic! Firstly there is no tv, no hot water and no aircon but who needs all that when u choose to be Castaway! The view of the beach is enough to make u occupied, and theres a big fan on top of ur bed to keep u cool all night. The room is very clean and cozy. Not to mention theres 2 hammock hanging outside for u to laze around all day. I was also vey pleased with the staff. They were all very helpful, during my check in they even checked to see whether i have already arranged for a ferry back to Pak Bara. I paid sgd 200 for 3 nights with breakfast. Breakfast was just awesome, u have the option to choose up to 4 different course meal. I was there in sept 2015 so it was the low season hence Sunrise Beach is the cleanest. However if anyone plan to go during the peak period, Pattaya Beach is the cleanest(Castaway Resort is in Sunrise Beach). Oh not forgetting 3 key points! 1. They will cater free Long Tail boat to pontoon where u will take ur ferry to Pak Bara (this is just for ur check out day so if u r coming to Koh Lipe u still need to pay 50 baht to board the longtail, its not an option. Thats the only way to take u to your resort) 2. There is no wifi in your room. However there is wifi in the reception area. I was lucky to hav my room located near the reception area so i still get my wifi connection. 3. The resort is in Sunrise Beach. Be sure to wake up early and sit at the comfort of ur bed to catch the sunrise. Yes u dont have to leave ur bed to witness it. I promise it was breathtaking. **Many also was not informed that there is an additional charge of 20baht/person to enter Pak Bara jetty and another 50baht/person to board the longtail boat frm the pontoon to your resort. The ferry u board from Pak Bara will not take u direct to Koh Lipe, it will stop at a pontoon thats where u have to take the longtail boat. "
Show more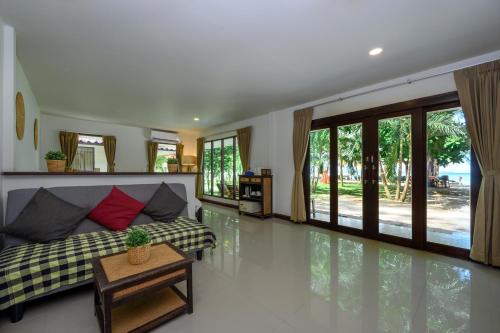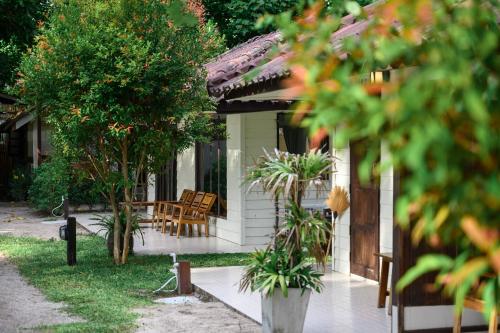 See all
Wapi Resort
Sunrise Beach,Sunrise Beach - View on map
"Where to start, was greeted pleasantly by the owner Yohann,who throughout the week was very helpful and his wife when required. Shown to the room by staff (also very friendly and helpful all week) of a good size, clean, bathroom basic, air con good, comfy bed (no wardrobes). Looking at other accommodation a long the same beach, and Wapi Resort looked the best for money, although there did look better resorts, but much more of a higher price. Wapi resort is situated central on Sunrise beach, a lot of tail boats in view in the morning, but soon disperse when the boatmen start work (boats visible all day at Pattaya beach).Ten minutes walk either side of wapi resort there are quite and lovely beaches. However, five minutes from wapi resort, a ship tanker calls to the island to take away all the rubbish, not visible from wapi resort, and would not be happy to stay in the accommodation in this area. Buffet breakfast reasonable to start the day, (fresh eggs and bacon) restaurant food good. Facilities okay, guests have free use of kayak, snorkels, masks, fins & bicycles. Took a walk to pattaya beach, very noisy with boats all day, limited swimming areas due to boats, beach not as nice sunrise beach. Overall an excellent stay at Wapi Resort, would definitely stay here and recommend to anyone, ideal location."
Show more
Discover the neighborhoods of Sunrise Beach
---