Hotels with business facilities in Segamat
Our top picks
Lowest price first
Nearest to
Best reviewed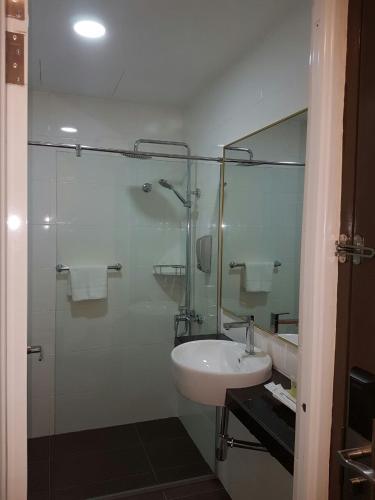 See all
The View Hotel
Segamat,Segamat - View on map
"Location: Centre of Segamat town Price: Discovered that the walk-in rate is VERY EXPENSIVE for a small town like Segamat. Anyhow, thanks Agoda for the superb low rate! Service: My family and I came to the hotel around 1pm. Tired of the long journey to reach Segamat, we showed the staff our Agoda booking ticket. Booked 2 Premier Rooms. Staff was not flexible and inefficient to allow early check in eventhough she knew that the hotel rooms were fully booked for the week due to the UiTM Convocation. Check in counter opened at 1.45 pm. Had to queue. The whole check in 'process' until we got our keycard took nearly 20 minutes! Room: Need to use keycard to ride the lift. Stayed at Premier Room, 5th floor. New, modern and simple. Very clean. But the window view was so-so Parking: At the hotel basement Shops: Lots of shops nearby. Billion supermarket, Food (KFC,McD, warung…), 7-11, Guardian..within walking distance Wifi: Excellent "
Show more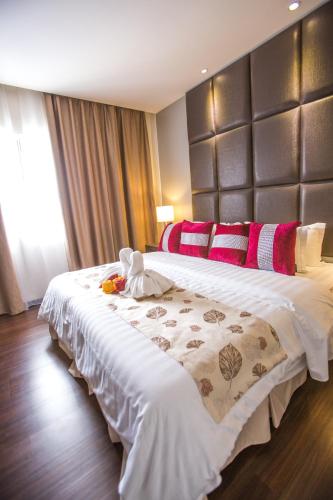 See all
VIP Hotel
Segamat,Segamat - View on map
"The only Hotel in segamat with swimming pool, they also provide towel at the pool. I LOVE their bfast selection..Omellet, fresh fruits, cereal, nasi lemak, penang kuey tiaw, fried chicken, breads n jams, porridge & western bfast. Very clean, complete toiletries provided. Their staff very friendly and helpful. they tried their best to ensure the room is available for us asap.i booked 3 room, since we arrived at 1.30, they ensure 1 room could be used at least we could pray before attend fmly event. They also hv gym opposite of the pool,room service food is delicious. Location nearby our grandma's house, you can also find Sushi King, KIP mart, SB and other shops not far from hotel Request : Hotel should consider providing extra bed service in future. it helps ppl like me with 3 small kids (1, 4 & 6yo) to stay comfortable "
Show more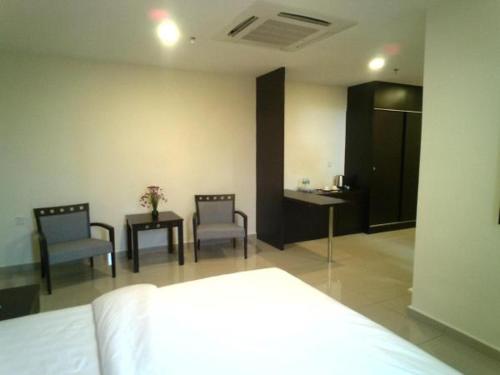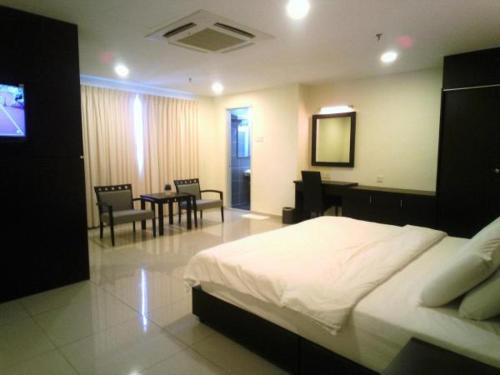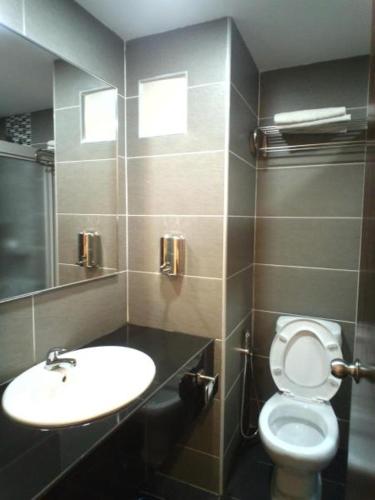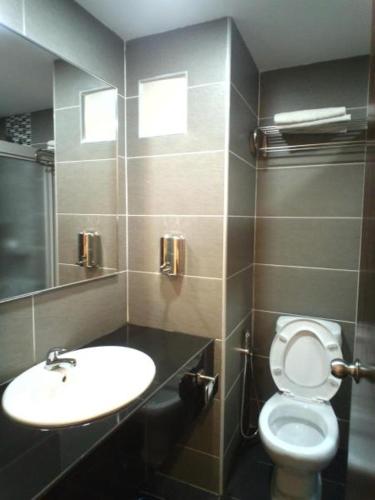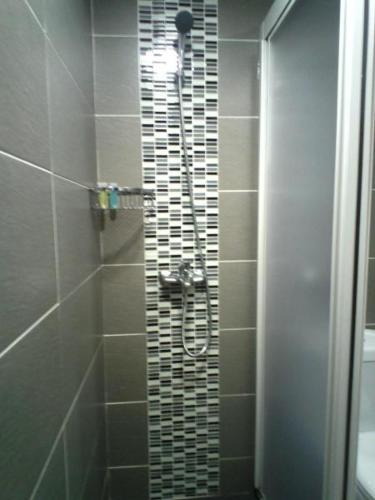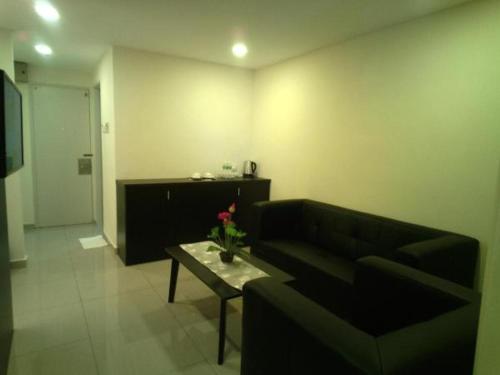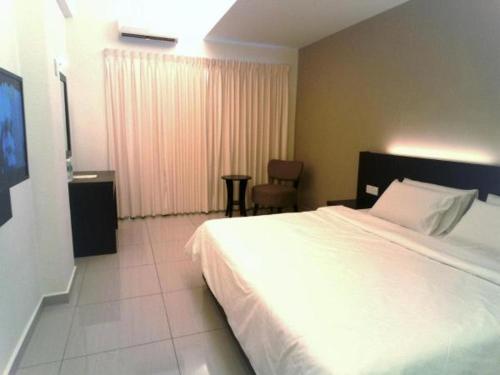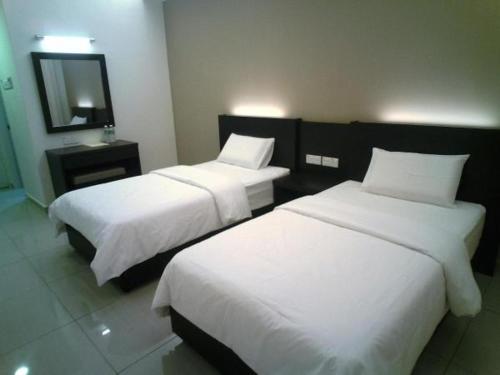 See all
Villa Hotel
Segamat,Segamat - View on map
"I can say that this is my new favourite spot in Segamat. Very very very reasonable price for that kind of room space. Great location, next to 24hours McDonalds. Definitely will come again later. "
Show more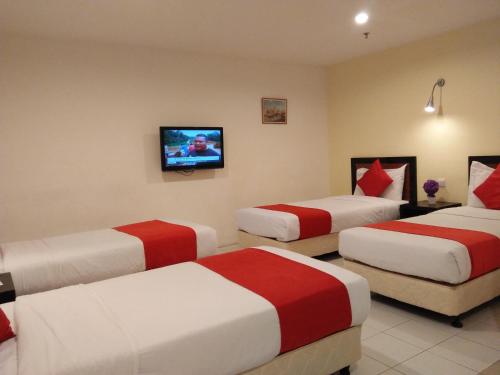 See all
Koptown Hotel Segamat
Segamat,Segamat - View on map
"Koptown Hotel The façade of Koptown Hotel in Segamat looks beautiful against the skyline. Its design of red, black and grey looks impressive. As we entered the premises of 1Segamat Shopping Centre, beside the hotel, from the roundabout with the Welcome Segamat Signage, we were asked to pay MYR1 for parking. This is claimable from the hotel which is located right inside. The entrance to the lobby of the hotel was just a few steps from the reserved parking lots. Very convenient. The lobby was not big, but there are sofas for the guest to wait for the documentation. This was done efficiently and we were quickly assigned to our rooms. We made a request to change the deluxe family room to twin rooms and the Manager kindly allowed us. Our room was on the 2nd floor. There is a TV set, two bottles of water, etc. The lights, the aircon, the taps were all working. And the bed was great for sleeping. Though the room was without window, we did not feel suffocated and we had a good sleep on all the four nights there. The breakfast begins at 7.30 am. We were late on the first morning. Some of the food was gone. But the waitress was quick to replenish the food. The varieties of food for breakfast were sufficient. They have the branded nasi lemak, fried mee or mee-hoon, prata, cereals and home-made kueh-kueh. Hot coffee and tea are available and there are fruits. All in small portions as the number of guests appear to be limited. We had had our fill each morning and for the price we paid, we cannot ask for more. We explored 1 Segamat Shopping Centre which is just a few minutes' walk away. This appears to be biggest shopping centre in Segamat. It is next to the Bus Terminal and a stone throw from the Railway Station. "
Show more