Hotels with business facilities in Sri Hartamas / Mont Kiara
Our top picks
Lowest price first
Nearest to
Best reviewed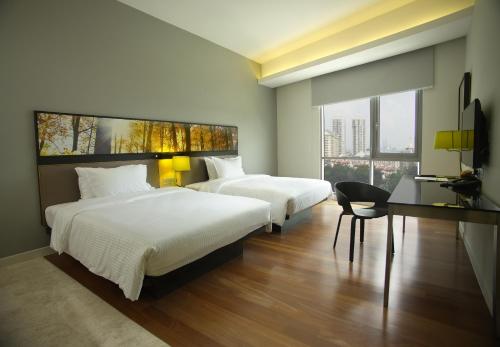 See all
The Signature Hotel & Serviced Suites Kuala Lumpur
Sri Hartamas / Mont Kiara,Sri Hartamas / Mont Kiara - View on map
"Check-in was speedy and faultless. They were able to accommodate to my arriving earlier than their stated check-in time. Room was well equipped with a fully functional kitchen, refrigerator, microwave and proper utensils and washing detergent. Shower water pressure was excellent. The only problem was that the bed was slightly unstable in which it will rock and bump onto the wall whenever i sit on the bed. Had to manually add some paper to one end of the bed frame to stabilize the bed and avoid knocking on wall. The swimming pool needs to be checked and cleaned as there were some dried leaves floating in and around the pool. All in all it was a value for money with good amenities, good location (at the heart of Sri Hartamas and beside Mont Kiara) and clean interior. "
Show more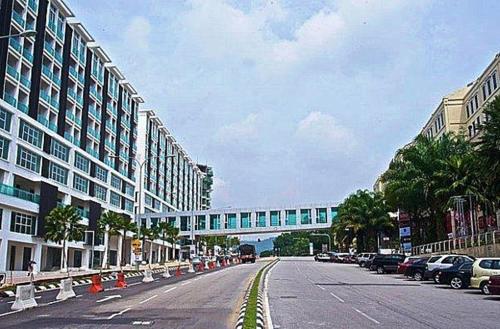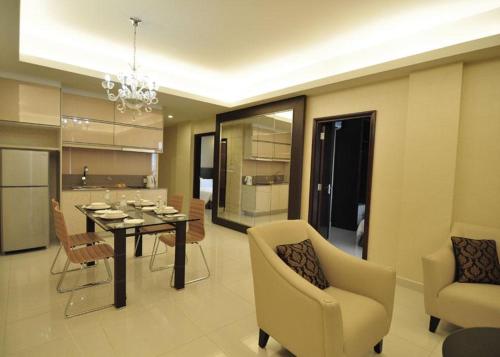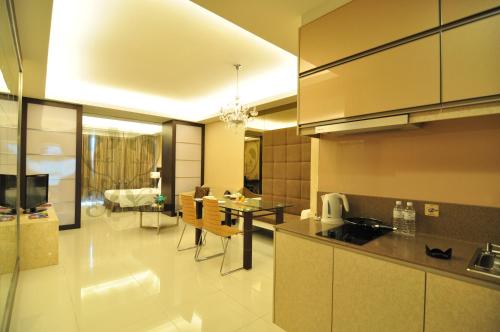 See all
Damas Suites & Residences Kuala Lumpur
Sri Hartamas / Mont Kiara,Sri Hartamas / Mont Kiara - View on map
"I was travelling with my wife as every year in Kuala Lumpur and most of the time like to spend time in Sri Hartamas since my best friend is living there. As most of comments, let start with the positive point: a very accessible hotel close to plaza Damas shopping center and his food court, only 45 minutes drive from airport (when no traffic jam), splendide room (large and beautifu) friendly staff and clean. Rgarding the negative point for us, there isnt much but the checking in and out was a bit long, working in the hospitality industry, i was also surprise rhat i had to pay 130 ringgit (USD 40) to checkin at 8 am in the morning (normal checkin time being 2pm). Another annoying thing is that we need a card to access the lift and the reception doesnt provide this card, we need to disturb the security guard every time. Hope that my review will help to increase the quality of the service but u can be sure that i will visit ur hotel soon. "
Show more
See all
Hartamas Business Hotel
Sri Hartamas / Mont Kiara,Sri Hartamas / Mont Kiara - View on map
"This was the second time I stayed here. Last time there was only 1 kettle provided upon request for all rooms. I didn't get any because it was being used by other guest. But on my second visit, I saw many kettles and irons at the reception desk and this is an improvement. Goodluck in finding a parking lot because this area is always full of cars especially during the day. Lucky me I always got a parking lot near the hotel in no time. The airconditioner in my room was partly not functioning but it was ok for me as long as the other part of it can make the room cold. Overall, I was satisfied, and I will be back whenever I have to attend any functions around Sri Hartamas area."
Show more
See all
RH Suites at Publika
Sri Hartamas / Mont Kiara,Sri Hartamas / Mont Kiara - View on map
"Im lost almost 4 hour to find the hotel. The address should be repair. Which the hotel is not located Sri Hartamas. When i show the address to people at Solaris. They say solaris is not at sri hartamas. Maybe the hotel at plaza damas. So we been here and there for few time. Please put the hotel phone number. Im very lucky to get called from the hotel staff at 8pm and they assist me to go to the reception which located inside Mamak Anderson restaurant. Should mention earlier! Put mamak anderson address. Not hotel that cant be find."
Show more
See all
VERVE Suites
Sri Hartamas / Mont Kiara,Sri Hartamas / Mont Kiara - View on map
"Best facilities in mont Kiara. "
Discover the neighborhoods of Sri Hartamas / Mont Kiara
---