10 best hotels near Atma Alam Batik Village
Our top picks
Lowest price first
Nearest to
Best reviewed
See all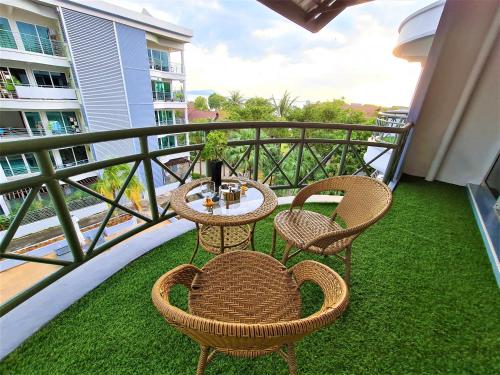 See all
Perdana Serviced Apartment Resorts
Padang Matsirat,Atma Alam Batik Village - View on map
"We stayed in 3317 a triple sharing accommodation which has a kitchen. Unfortunately the kitchen does not have any cooking utensils or burners. Luckily we did not intend to cook anything there except to boil water to make quick 3in1 beverages. Bath towels were provided with a standard hotel soap (no fancy soaps), water pressure very good, enjoyed the showers. A split type air-conditioner is provided to cool the room which overtime can also cool the dining and kitchen. The room entry are keyless where a RF card is provided and to power the room we needed to insert into the slot. Only one card is provided and when leaving the room need to remove and that cuts the power into the room. So no way to run the A/C all the time. We did not explore the pool nor breakfast provided. Anyway there are plenty eateries around to enjoy local food. Loved the seafood at one of the kampong outlets, service was efficient and super fast!! Suggest to the hotel management to provided cable TV at the minimum some local varieties to keep us entertained. "
Show more
See all
Ombak Villa Langkawi
Padang Matsirat,Atma Alam Batik Village - View on map
"I booked this hotel for the 2nd time as the 1st time was with good memories, however we had to wait for more than 1 hour to check in to our room. We were a group of 9 with 2 elderlies and we arrived there around 3pm which is hotel's check-in time. Although they were aware of my arrival time which was supposed to be around 1 pm but due to flight delay, we reached there by 3 pm but still our rooms were NOT ready and we had to wait until 4 pm (I'd asked for 3rd floor rooms). After one hour, they still didn't say anything while the 9 of us were frustrated and when I tried to ask them why rooms are not ready I got the most ridiculous response that I have ever heard: "The rooms you requested are still not ready and we are not sure when they can be ready" I was told this after 1 hour and then they said "We are going to give you 2 rooms at ground floor and 1 room is still not ready as housekeeping hasn't finished yet." If they could not give me the rooms at higher floor, they could've told me sooner instead of keeping me for more than an hour but I still get this part. However they did NOT even have available rooms at ANY floor and when I said I booked 3 rooms more than one week before and I was here at 3 pm and I expect my rooms to be ready upon my ARRIVAL, they said "it's not our fault, it's housekeeping fault!!!!" How awful a management can be that they cannot sync up their teams together and let one blame the other one. It's like a guest would care whose fault it is. Anyways, I won't be going back to this hotel and it's not that it's a bad hotel and I would NOT recommend it to you if you want your room to be ready on time and believe me waiting time is NOT 10, 15 or 20 minutes as the 1st time, I also waited for more almost an hour but I could understand that as I'd arrived before 3 pm. I have a complaint about AGODA as they had not shared my special requests with the hotel and they didn't have what I had written while booking my rooms through your website."
Show more
Avg price per night
$ 270
See all
The Smith House
Padang Matsirat,Atma Alam Batik Village - View on map
"The hotel is clean, new and very modern. It is small but cozy. It is very near to the airport and also near Atma Alam Batik village which I recommend to go for a DIY painting session. There are convenience stores in the area and uber easily available. "
Show more
See all
See all
See all
Bella Vista Express Hotel Langkawi
Padang Matsirat,Atma Alam Batik Village - View on map
"highly recommended hotel!!i've stay for 3 nights in langkawi with the different hotels in each night, and compare to the other hotels that we stayed, bella vista is the best hotel!!15 minutes to cable car, 10 minutes to cenang beach, 5 minutes to airport and 25 minutes to kuah (better to rent a car/motorbike before you check in). not only great location,the staff is very friendly with 5 stars services and the room is very nice & clean with the 4stars amenities but the price is not reasonable..its really cheap!!thanks bella vista...."
Show more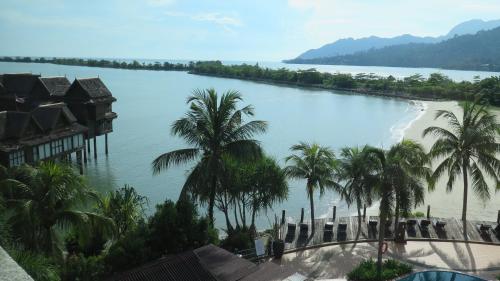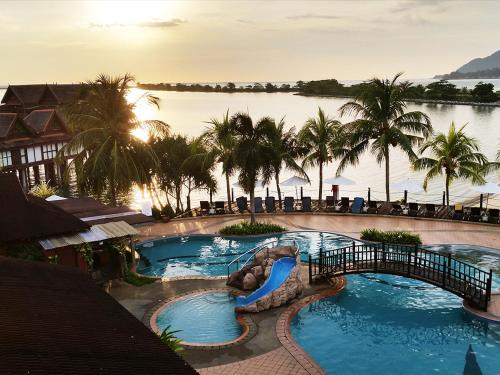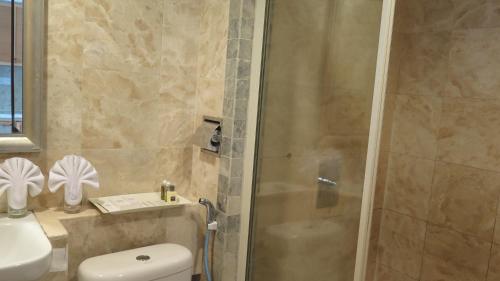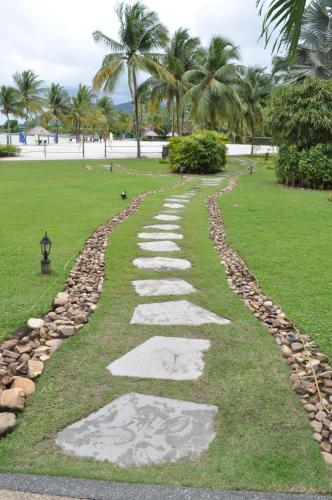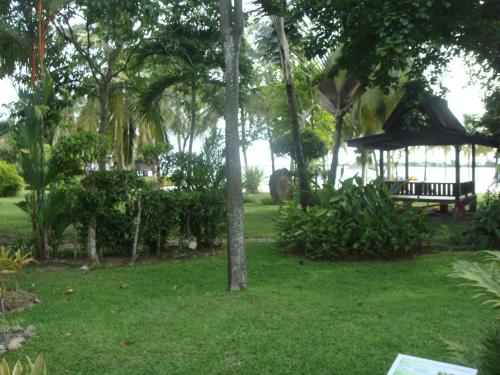 See all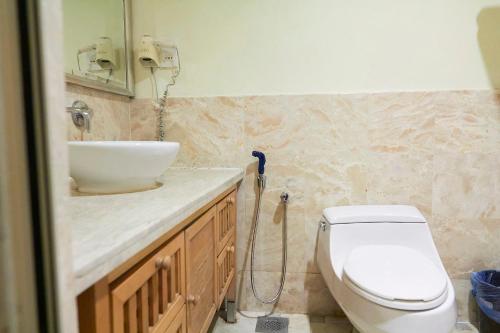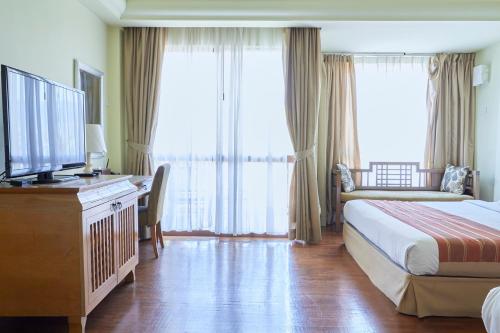 See all
See all
In and around Atma Alam Batik Village
---