10 best hotels near Elephant Beach Bar & Restaurant
Our top picks
Lowest price first
Nearest to
Best reviewed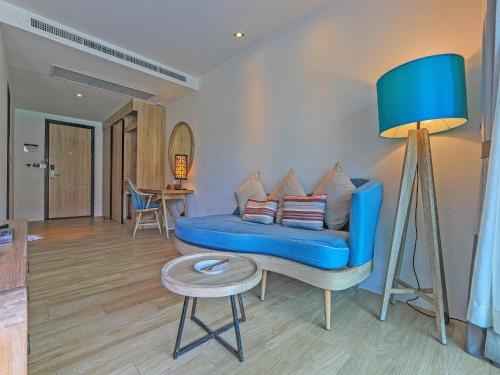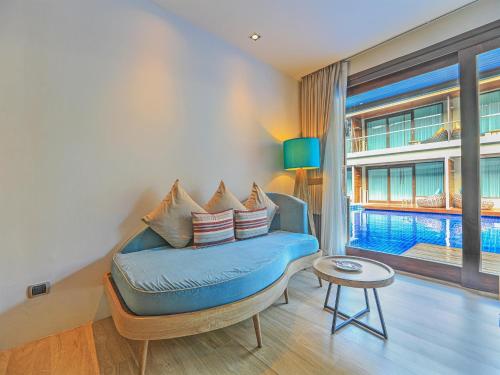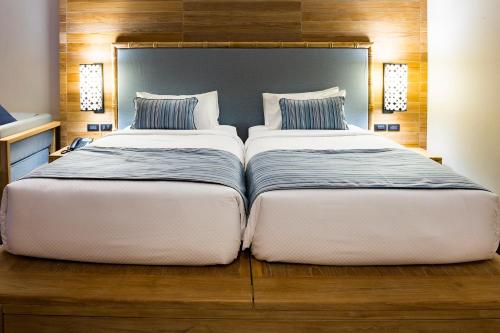 See all
Akira Lipe Resort
Pattaya Beach,Elephant Beach Bar & Restaurant - View on map
"Hotel is clean and full of facilities which you can stay for a whole day without boring."
Avg price per night
$ 151
See all
Satun Dive Resort
Sunrise Beach,Elephant Beach Bar & Restaurant - View on map
"I found some crazy reviews before this booking. Please read my review if you have some concerns about the resort and island. Those negative reviews are unacceptable from my perspective. I feel very sorry who had hard times in this place and resort. Do not go to Koh Lipe Island if you have problems with nature. Mosquitos, flyers everywhere on the island. Island is very tiny so resorts have not big spaces and lands. You will also live in bungalow on tiny island so please stop complain about roster crowing, sea waves and other peoples walking or their talking. I am also very sorry and disappointed whoever brings trolley luggages. I saw 70 kgs trolley luggages who are trying to drag it on the beach. Dear traveller friends. You will have minimum 2 boat trips and minimum 2 car transfers until the island. Please show your mercy to your self and do not bring those luggages to the islands. Save and take care your back, thai speed ferry staff, hotel staff, Car and bus drivers. The hotel staff and island locals are amazing. They are all smiling and we found them very friendly. I also founded coldest beer in the town just right next to hotel on the beach. Vibe bar is coolest beach bar i've ever seen with dream catchers, lights and music. Magical atmosphere and stuff. Satun Dive Resort, located right on the beach with amazing location. Close everywhere. Yo do not need to wash your face. Just get out from resort and dive in. Get some cocktails on your back to your room. Best holiday ever. Simple, cozy and positive. Thank you Satun, Vibe and Koh Lipe. "
Show more
See all
The Green Hotel
City Center,Elephant Beach Bar & Restaurant - View on map
"Recommended to all especially with family."
See all
Serendipity Beach Resort Koh Lipe
Sunrise Beach,Elephant Beach Bar & Restaurant - View on map
"First of all, there are 3 main beaches on the island and Serendipity is on the best one: Sunrise beach. It's at the far end and has a charming secluded beach area in front of it. Combined with the 'in the hillside' design of the suites you get a very serene isolated experience. It's very calming. The downside with any kind of isolation is that it makes getting to main attractions a bit of a pain. Getting to the main hub of restaurants is a bit of a walk and even getting to the beach from your room can be 100+ step stair case so don't forget anything. This isn't a walk out your door onto the beach but then again, there is no one walking in front of your suite either like beachfront ones do."
Show more
Avg price per night
$ 289
See all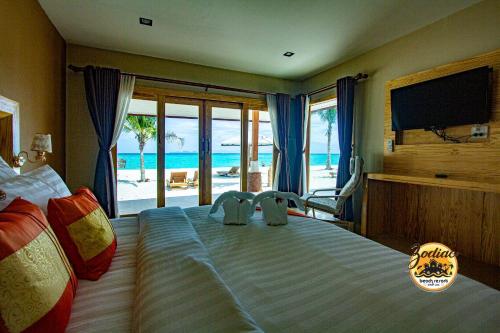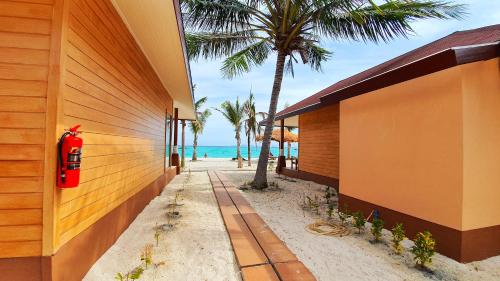 See all
Zodiac Seesun Resort
Sunrise Beach,Elephant Beach Bar & Restaurant - View on map
"It is the north most resort on this wonderful white sand beach. The unit was fantastic. The staff was magnificent. I paid a little more to get a unit with none blocking my view of the sea and it was worth it. Scuba diving companies are just a short walk south. And, best of all. I saw whale shares on my last dive! This was one of the best vacations I ever had. Just tell them John Galt sent you."
Show more
Avg price per night
$ 155
See all
Idyllic Concept Resort
Sunrise Beach,Elephant Beach Bar & Restaurant - View on map
"idyllic concept is located on sunrise beach which is a family beach. it is right on the water and during high tide, it's a picture perfect view. must try the squid in lime sauce at the hotel restaurant. as you walk along the beach, more food and drinks are available from the resort owned bars and restaurants. do go to forra resort, run by a french couple, and try their pad thai - can safely say it is one of the best i have had in thailand. a short walk along the walking street, which is filled with shops, eating and drinking places, you reach pattaya beach which is teh more happening side to be at night. we found our hotel very comfortable, ideally located and i was very happy with my choice. try and book your ferries to arrive at the resort before 3pm during high tide. low tide is a disappointing first impression so try and avoid. "
Show more
Avg price per night
$ 221
See all
Mountain Resort
Sunrise Beach,Elephant Beach Bar & Restaurant - View on map
"Mountain resort has received some mixed reviews and as always your satisfaction will be based on what you pay and expectations. We were only there for 2 nights after spending 3 nights elsewhere on the island. We splashed out on the Grand Sea View Rooms which was expensive for a 3 star resort but Koh Lipe is an expensive island on the whole accommodation wise. Pros: The view is the Sea View room was simply stunning, the best I've ever had. Large balcony with full length windows on two sides of the room and large windows to maximise the view. The room was very light and spacious and the balcony lovely. Beach - the best beach on the island, you can snorkel just metres off the shore, lovely water, not too many boats compared to other beaches on the island. Other people mention dogs, we saw a few, all harmless, the may go under your sunbed to get some shade. Pool is nice but no one really uses it with the lovely beach. Shuttle bus - goes every 15 mins or so from 6-10pm to take you to the main bar/restaurant area. Highly recommend you do this, there is no atmosphere in the hotel restaurant and Koh Lipe 'Walking street' is buzzing, filled with good cheap restaurants and bars and is friendly atmosphere for all ages (e.g. kids to 60+), e.g. it's not full of rowdy backpackers as you might expect. Cons: Bed is v. uncomfortable. You can feel the springs in the mattress. Staff - english is limited and therefore they don't give you much info on the resort island etc, do your research on the island before going. Location - I don't think the location is a 'con' as you can't have a nice clean boat-free beach if you are close to the hustle and bustle on Koh Lipe, but if you don't want to get a shuttle or pay for a taxi (approx £1 per person wherever you go on the island) then this hotel might not be for you. "
Show more
Avg price per night
$ 168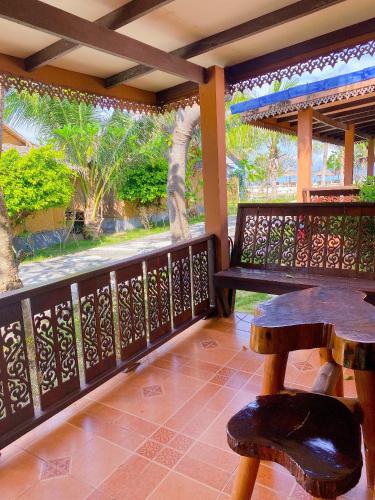 See all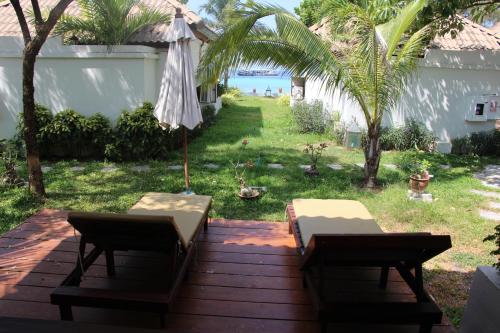 See all
Bundhaya Villas
Pattaya Beach,Elephant Beach Bar & Restaurant - View on map
"Hotel room was a bit old but comfortable and nice view"
Avg price per night
$ 195
Featured Hotels
---
Dear Ann! Now we stayed in your Oasis-Resort for the second time this year 2017. Second time in your resort – cause we like it so much! Your apartments are very clean and lovely decorated. It's a special charme. We felt very comfortable in the big and yellow rooms with the bathroom partly under the open sky. What a great idea! In contrast to the other hotels and re...
---
In and around Elephant Beach Bar & Restaurant
---
Find the Perfect Type of Accommodation
---
More about Elephant Beach Bar & Restaurant
Koh Lipe is famous for popular attractions like Elephant Beach Bar & Restaurant. Hotel rooms are offered at the lowest price on Agoda.com with many of them in the vicinity of Restaurants and Cafes. Find the perfect accommodation near Elephant Beach Bar & Restaurant, with choices like the Adang Sea Divers & Eco Lodge and the Serendipity Beach Resort Koh Lipe.

Reservations for hotels close to Elephant Beach Bar & Restaurant are made easy via Agoda.com's secure on-line booking form. Hotels are easy to review via our Koh Lipe city page, equipped with convenient search tools and extensive hotel information. With more than 2 million customer reviews, more travelers are choosing Agoda.com to book hotels near Elephant Beach Bar & Restaurant.