Featured Hotels
---
Wonderful "right off the freeway" hotel.
---
I had initially booked a room at the Wigwam Resort but my experience there was an absolute nightmare. I was able to easily book a room for the rest of my stay in the Phoenix area at the Glendale/Westgate Hampton Inn and Suites. Even with such short notice. My room there was perfect, the amentities were priceless and the front desk was very helpful, especially the g...
---
Everything was clean and nice staff was very nice
---
Love the location. This is a great place if your staying a couple of days or longer. We had a one bed room which was as pricey as the bigger suites. The bed was hard. But overall it was a nice place. The clerk upon checkout was super nice and she went out of her way to check on a question for me. Definitely will return.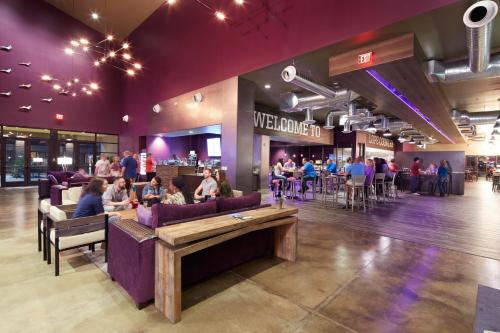 ---
Again great place but room cleaners over worked and guests should not have room service after 5 o'clock after hard day out
---
My stay at the Renaissance Hotel went well. There were some positives and few negatives listed below. Positives: 1). Hotel Staff were very professional, caring, and made you feel right at home in the hotel. Staff would greet you with a smile. 2). Variety of mini-shops within the hotel was great to have without having the need to go out and find places to get stuff. 3...
---
Although The hotel is kept very nice and clean there were a few things that would have improved my stay considerably. The lights in the bathroom are so dim I couldn't even tell if I was putting my makeup on or not. A mini fridge would be very nice to keep cold drinks and snacks in. One of the most annoying things is the TV programming system they use. It does not p...
---
More about In N Out Burger
Phoenix (AZ) is famous for popular attractions like In N Out Burger. Hotel rooms are offered at the lowest price on Agoda.com with many of them in the vicinity of Restaurants and Cafes. The choice of accommodation near In N Out Burger greatly varies from luxurious hotels to affordable guesthouses.

Agoda.com's secure on-line booking form provides a simple way of booking accommodation close to In N Out Burger. Our Phoenix (AZ) city page incorporates convenient search tools and extensive hotel information which enables easy hotel search. More travelers are choosing Agoda.com to book accommodation near In N Out Burger, with over 150,000 hotels worldwide.