Best Holiday Homes in Seminyak
Our top picks
Lowest price first
Nearest to
Best reviewed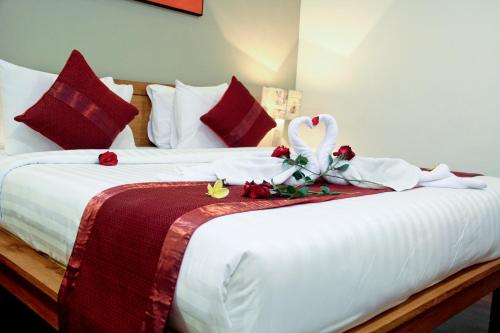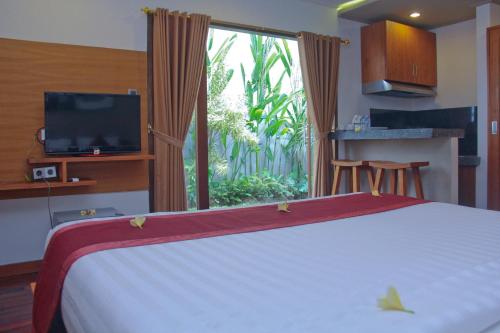 See all
Delu Villas and Suite Seminyak
Seminyak,Seminyak - View on map
Transport to airport
Bicycle rental
Car park
Shuttle service
Swimming pool [indoor]
Sauna
Complimentary WIFi in all rooms
Front desk [24-hour]
"the room was nice, large, air conditioner good, the area of the villa was so large (maybe suit for more thatn 8 people) and clean, they have private pool, they also provide with DVD player, iphone or samsung speaker dock, living room with sofa and TV, TV in each room, dining table and kitchen also provided. 1 booked villa with 3 rooms, each room can be use for 2 adult or 3 children each, and each room have bathroom but unfortunately my bathroom has a very bad condition, the smell very bad even when the staff hotel has sprayed the air perfume still does not work. but if this condition did not happened, overall my review of this villa is one of the best villa in Seminyak area. the breakfast was so good with a lot of variety of american, french, or indonesian food, but they don't have restaurant. the market is just next the villa so you can buy food or anything there while there's no restaurant in the villa. the parking area is very small maybe only available for 3 or 4 vehicle but they provide transport from or to airport. at last, this is great villa and i definitely recommend this villa to others. "
Show more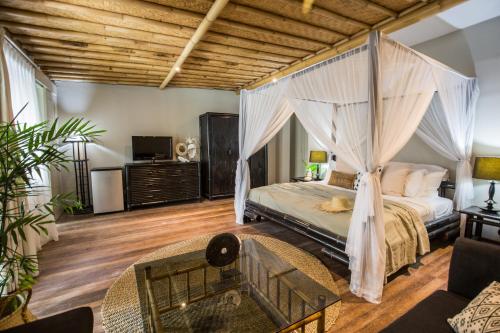 See all
Bloomfield Umalas
Seminyak,Seminyak - View on map
Transport to airport
Car park
Complimentary WIFi in all rooms
BBQ facilities
Swimming pool [indoor]
Spa
Luggage storage
Check-in [24-hour]
"So far one of the best hotel we have every stay in! The staff was nice and they are very helpful! Food was great as well. Not to mention the rooms. Flaw about this place is that it does not provide toiletries such as toothbrush and other bits like sewing kits so keep that in mind. The hotel is a distance from the beach so you need to rent a bike via the hotel reception."
Show more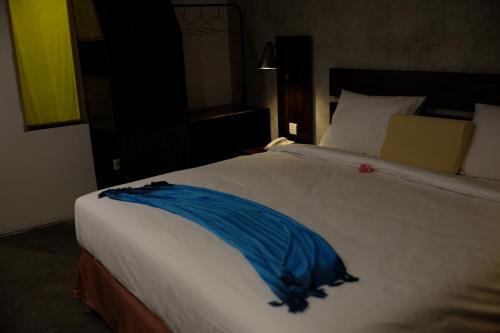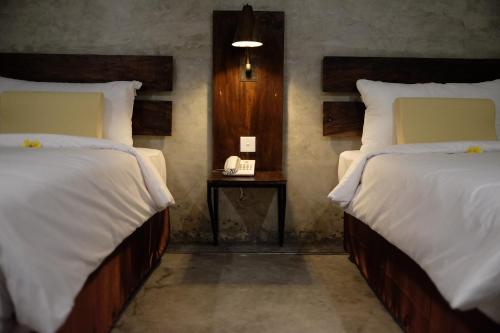 See all
Semimpi Hotel
Seminyak,Seminyak - View on map
Transport to airport
Car park
Complimentary WIFi in all rooms
Front desk [24-hour]
Luggage storage
Check-in/out [private]
Swimming pool [outdoor]
Coffee shop
"Second time at Semimpi and it still rocks. The location is the absolute best - peaceful and beautiful, but not far by bike to the craziness that is Canggu, Seminyak, Kuta & Denpasar. Staff are fantastic (they actually remembered us from last year), food at the restaurant is fab and cheap, beds comfy, clean, loads of cable tv channels to watch and wifi is good (for online work or basic needs). Bike hire is available there at a good rate too - what more could you want? Semimpi is just the best... again!"
Show more
See all
Dewani Villa Resort
Seminyak,Seminyak - View on map
Transport to airport
Bicycle rental
Valet parking
Shuttle service
Spa
Swimming pool [outdoor]
Complimentary WIFi in all rooms
Front desk [24-hour]
"tranquil setting amongst the rice paddies away from the hustle and bustle and traffic of Seminyak but the hotel will happily drive you there whenever you want and the return taxi will be less than £2. The pool is so warm and clean, all the staff so friendly, the gardens tended so immaculately. The rooms are in traditional Balinese style with a large 4 poster bed and carved Balinese furniture. perhaps the only negative comment I can think of is there is a really heavy duvet but whoever would need a duvet in Bali anyway!"
Show more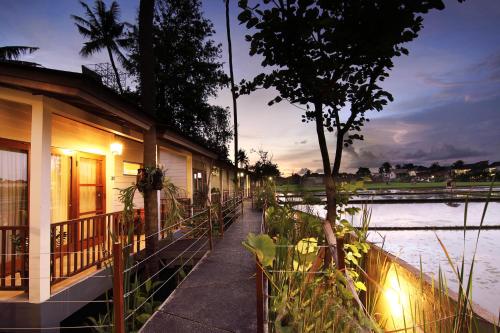 See all
The Studio
Seminyak,Seminyak - View on map
Transport to airport
Bicycle rental
Complimentary WIFi in all rooms
Front desk [24-hour]
Check-in/out [express]
Luggage storage
Swimming pool [indoor]
Coffee shop
"I knew this place from a friend few years back and I fell in love with it right away. It's just a small hotel area (way small compare to other hotel & villa areas around Seminyak), very green, very serene, a waterway more like a tiny river provides a calming watery sound, and if you lucky, you'll have a rice paddy as your view. I always choose the villa over the standard room because the price gap is not too much (less than IDR 100), yet in the villa you'll get bigger room, parquet floors, a kitchen (with its equipment), a second balcony, and a larger living/dining room. My favorite villa is the room 202, rice paddy at the front and tiny river at the back. Other than that, it is a very convenient place to stay if you rented a car. We, the wild metropolitan adventurer youthful souls of Jakarta, prefer this place because it has access to the main sunset road (the traffic free section) which leads you to choose your path to Seminyak, Kerobokan, Petitenget, or even turn left and drive along the main road up to Jimbaran, Uluwatu, Benoa, all the southern area, and also the airport. So many streets to choose to avoid traffic and they also have a decent parking area. We're not foreign tourists who want to just stroll along the streets of Kuta and Legian. We want to explore Bali (especially the southern part of the island) in a whole therefore we need access, conveniency, and enjoyable surrounding to welcome us back after every trip. It makes The Studio my favorite place to stay in the island. Cheers. "
Show more
See all
Aqua Octaviana Bali Villa
Seminyak,Seminyak - View on map
Transport to airport
Bicycle rental
Car park
Shuttle service
Swimming pool [indoor]
Hot tub
Complimentary WIFi in all rooms
Front desk [24-hour]
"This is definitely a very comfortable and quiet hotel to stay in. After arriving from our 20+ hour flight from Chicago, the boutique hotel accommodated us with the super early check in and a great breakfast. We were escorted to our villa, BIDADARI villa ( meaning: ANGEL VILLA) and found out it was a very spacious and comfortable. The room already cool from the air conditioning and the path was decorated with nice flower and lovely garden, on top also a hanging garden. Decorated with Balinese antique doors and a mix of chinese, peranakan and colonial tiles, the room really feel like an old charm with modern amenities. The fountain in front of our room and in the reception area with water feature, puts a nice water trickle effect and setting the tone of peace and quiet. It turns out, our villa have our own private pool, a nice pool, where we can soak in the sun while sitting in the water and looking the big swimming pool in the distance. The Balinese painting inside our villa was also amazing along with other antique furniture, really set the mood to stay longer. We end up adding 2 more nights staying in this boutique villa, and we tried the Mimpi Villa (meaning DREAM Villa)- A Balinese Kingdom penthouse with private Jacuzzi and an amazing mountain and rice fields view in the distance; Further, another night at the MANJA Villa (meaning PAMPERRED Villa) - A Chinese Emperor penthouse with the same amazing view. Our breakfast was served in our dining room in both penthouses and was good. The villa was closed to the best restaurant, and we managed to try Mamasan and Metis for dinner based from the Front Office staffs recommendations. They also have a shuttle to seminyak area or to Petitenget beach, which is about 10 minutes away. They also wors with a great cab company, in fact, our best cabs of our trip were called from AQUA OCTAVIANA. All in all, a great, artistic place, super relaxing, comfy, and beautifully peaceful, would definitely return and stay here again ... "
Show more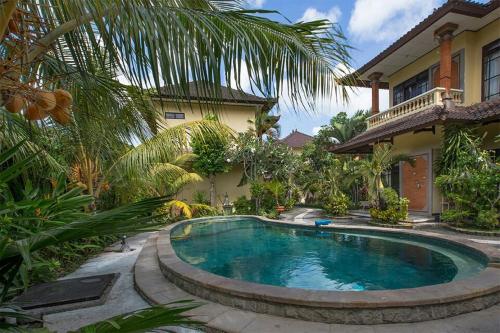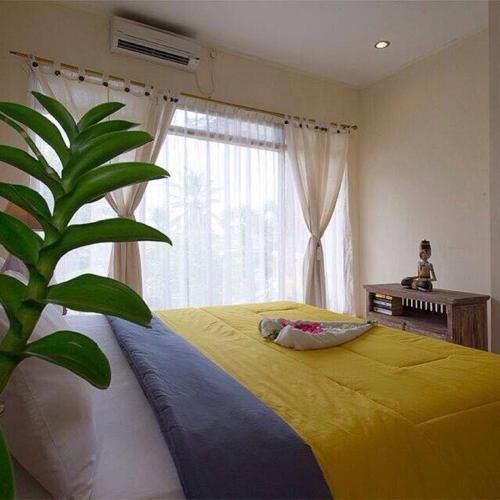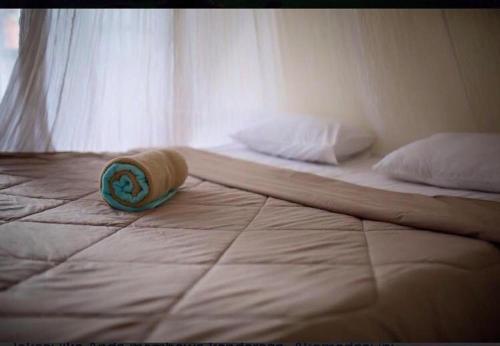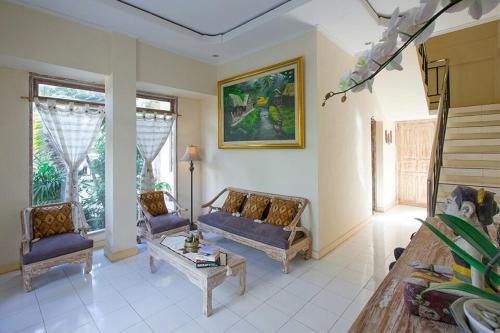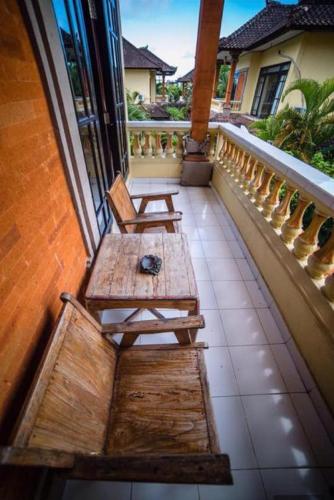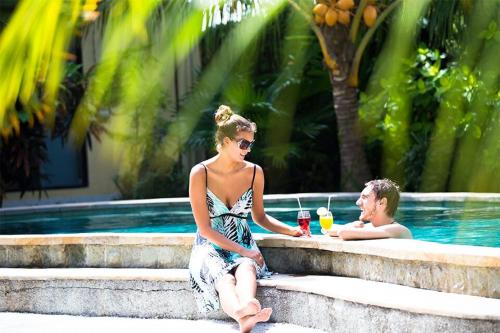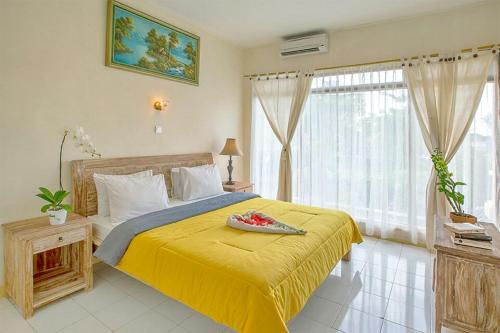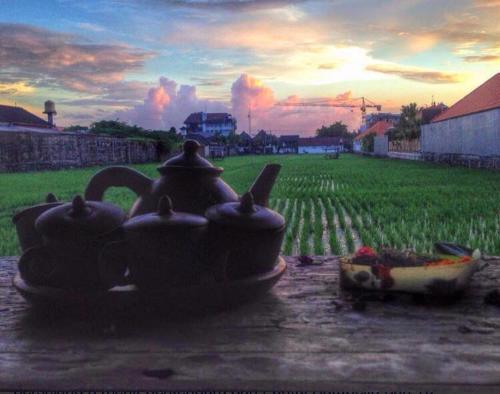 See all
Villa Chandra
Seminyak,Seminyak - View on map
Transport to airport
Bicycle rental
Car park
Complimentary WIFi in all rooms
Front desk [24-hour]
Swimming pool [outdoor]
Wi-Fi in public areas
Rental car
See all
Wave Hunters Surf Camp
Seminyak,Seminyak - View on map
Complimentary WIFi in all rooms
Front desk [24-hour]
BBQ facilities
Laundry service
Wi-Fi in public areas
Smoking area
Rental car
Security [24-hour]
Discover the neighborhoods of Seminyak
---