Hotels with video on demand (VOD) in Osaka Castle & Kyobashi
Our top picks
Lowest price first
Nearest to
Best reviewed
See all
Hotel Keihan Tenmabashi
Osaka Castle & Kyobashi,Osaka Castle & Kyobashi - View on map
"Best feature of the hotel is its location - very close to train stations on two main lines in Osaka; very close to convenient stores, mall and restaurants; close to Aqua Bus Stop/Station and Osaka Castle. Room is small, but expected; layout was perfect to still have room to move around. Hotel staff were very kind and accommodating to my queries (which were a lot). I would recommend though for the hotel to have a ramp to enter the lobby for guests with heavy luggage. Also, please have the smoking area a little farther from the entrance door to the lobby. It triggered my allergies every time I passed by the area. "
Show more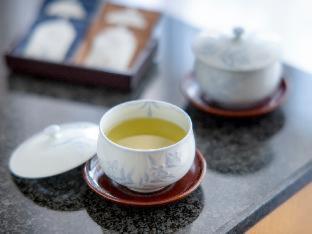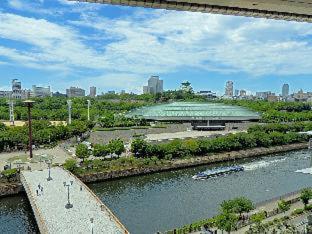 See all
Hotel New Otani Osaka
Osaka Castle & Kyobashi,Osaka Castle & Kyobashi - View on map
"Group of 3, stayed during 21/9/17 - 24/9/17, Superior Triple. Location: Osaka-jo koen Station (Approx 5 mins walk to Hotel) Hotel room was very spacious, Service by the staff are great. Even took extra measure to guide the way to room, introducing places in hotel and where to get ice for cold drinks. Room has a mini walk-in wardrobe that has some hangers, luggage holder and a safe inside. Toilet are well equipped with 3 sets of amenities and hair dryer. Main area has sofa set, working desk, TV, mini refrigerator, some alcohols and drinks, beds. Area is very spacious, 3 (24" luggage) all opened up at once and there are still plenty of space to move around. Some items in the room can start up slowly like the kettle and the air con. Takes awhile for the kettle to boil water, air con may start up slower and temperature adjust can be slow too. Nearby the hotel, it has Lawson and Starbucks towards Osaka Castle direction, and towards the business district, more stores can be found. Food can be found around the same area. Overall, a very pleasant and comfortable stay here, Pro: Close to Osaka-jo koen station(Osaka Loop Line), those who are using JR pass, this allows you to make full use of your pass, Spacious, polite and friendly staff, Con: Slow start up of kettle and air con."
Show more
Avg price per night
$ 231
See all
Hotel Keihan Kyobashi GRANDE
Osaka Castle & Kyobashi,Osaka Castle & Kyobashi - View on map
"I really enjoyed my stay at the hotel, it was definitely worth the money and would come back again if I could. The whole room was very clean and modern, my favourite part was the bathroom where they had a shower with 3 different types of nozzles for showering! One was a big one over your head, then there was one which you could hold yourself and a third one which was like a heavy, fine mist, it was amazing, I could've showered in there for hours. Definitely think this hotel is targeted more towards businessmen and people looking for a bit more luxury than your average hotel. It's inside a building with a mall so you can pop down into the mall for shopping and food. There is also parking on the 5th floor, so if you park there, make sure you show your parking ticket to the staff at the front desk so they can give you some kind of a discount on your parking fare. It's very close to Osaka castle by train. Heaps of different types of restaurants and shops all around, but be warned, if you have a Mastercard with you from overseas and are looking to get cash out, you'll find it impossible to find an ATM that will accept your card. Went searching for a couple hours and came up with nothing."
Show more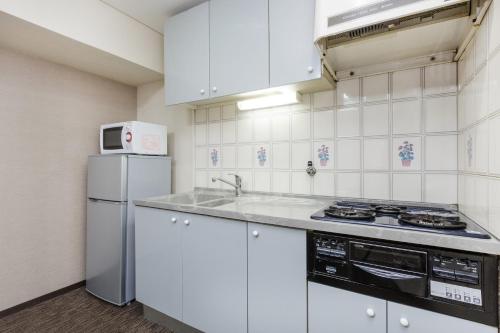 See all
HOTEL MYSTAYS Otemae
Osaka Castle & Kyobashi,Osaka Castle & Kyobashi - View on map
"I got this studio apartment at a discounted rate which is almost similar to the popular backpackers. The service is great as well. We reached the hotel early and we left our luggage at the concierge. Although they close after 8pm, they offered to send our luggage to our studio apartment so that we do not need to rush back to get collect our luggage. The location is near to a subway station and near to the Osaka castle museum as well. The reception had various information including eateries and convenience stores nearby (loved the 100 yen grocery shopping....). They also offer the Osaka castle entrance ticket at discounted price. Staffs are friendly and able to converse in english. There is even very cheap umbrellas (albeit not free) available for sale."
Show more
Discover the neighborhoods of Osaka Castle & Kyobashi
---